Cadwallader Technical Services (CTS) - Knowledge and Experience to Make Your Geosynthetic/Geotechnical Project a Success
From early ideas ...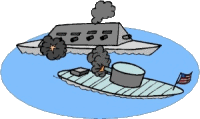 .....to advanced technology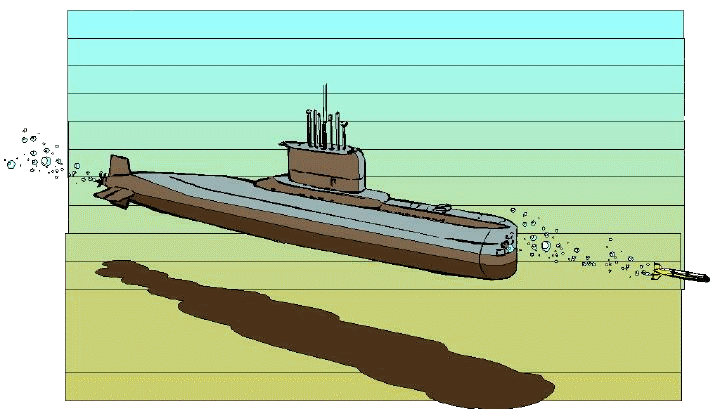 Cadwallader Technical Services has seen it all.
Cadwallader Technical Services (CTS) is a geosynthetics and environmental consulting firm based in north metropolitan Houston, Texas. We provide pragmatic, project-specific and cost-effective solutions to meet client-directed goals, and have a track record and commitment to practical and technically sound solutions for our clients. We do this through a combination of successful experience, mature technical expertise, and sound professionalism.
CTS Offers Complete and Cutting-Edge
Product, Project, and Market Development
CQA
Inspections
Failure Analyses and Fixes
Geomembrane Repairs and Small Pond Installations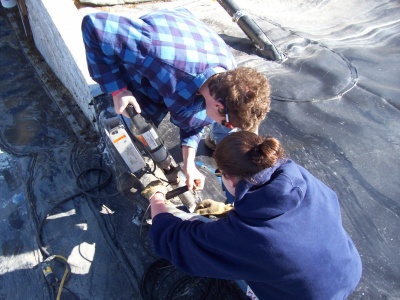 We not only search for leaks and do the failure analysis with full technical report and expert witness capabilities, but we can also do the repairs to get you up and running.

Experience and creative innovation give CTS the capability for quality work in tough failure situations.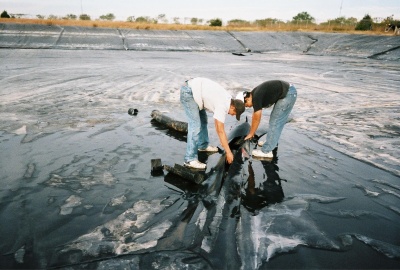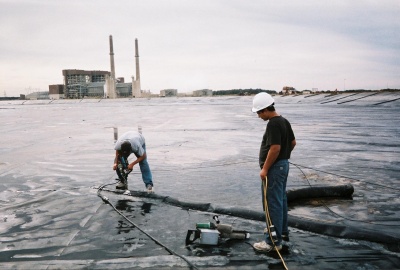 Mark Cadwallader, principal of Cadwallader Technical Services (CTS), has been a pioneer in the technology of geosynthetics - helping to develop many value-added geosynthetic construction materials and the protocols for their installation and application: including textured geomembrane, specialty drainage geonets and geocomposites, white surfaced geomembrane, spark testable conductive liner, membrane supported GCL's, accelerated-aging tests by oxidative induction time, quality control procedures for manufacturers and installers, various surface-modified geomembranes and concrete embedment liners.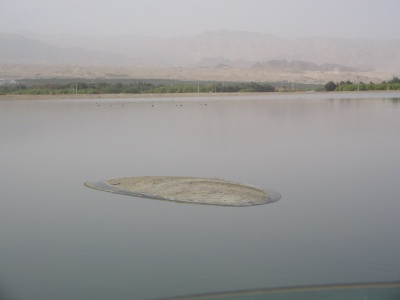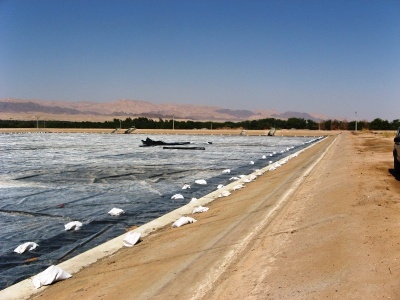 Failure Analysis, Forensics and More
Forensic/Failure Analysis
Experienced Expert Testimony for Liner Systems
Construction Quality Assurance, Certified for Soils and Geosynthetics
Geosynthetic Repairs and Small Installations
Value Added Engineering (Design Review for Cost-Effective Incorporation of Geosynthetics)
Project Case Histories (writing, reviewing, editing, placing)
Seminars, Lectures, Short Courses
Product Development (design, application, manufacturing, marketing)
Business Development assistance can be arranged, bringing together CTS's knowledge of principles of strategic planning and technical marketing, with understanding of the geosynthetic market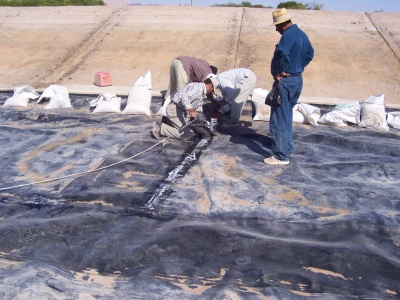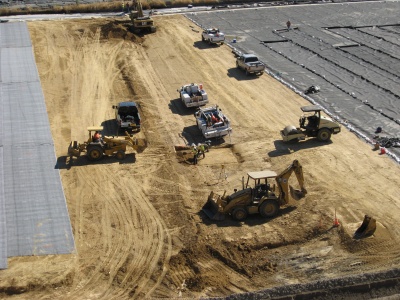 Mark has provided failure analysis and field CQA with recommendations for repair and oversight and expert witness services to numerous facilities. On retainer for clients he has served on the board of the International Association of Geosynthetic Installers, led ASTM task groups which developed the first ASTM standards for geomembrane electrical leak location surveys (ELLS) and landfill alternate daily cover (ADC). Mark has authored or co-authored over six dozen papers for technical journals and technical conferences. He has described and influenced geosynthetic design, construction, and testing in public sector geotechnical projects, and chemical processing/waste containment operations including landfill, waste water, power plants, gold, copper, and phosphate mining, and special spill containment industries for soil and concrete linings.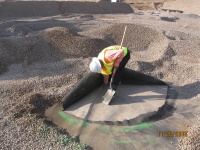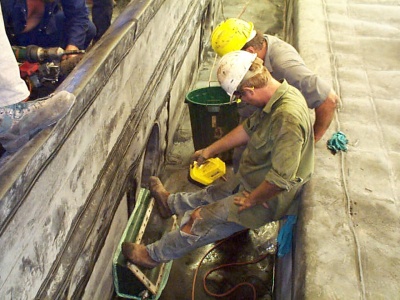 STRUCTURED FOR MINIMAL OVERHEAD,
CTS CAN ADDRESS YOUR NEEDS AT VERY COMPETITIVE RATES